Wool Scrap Bag 8 Ounce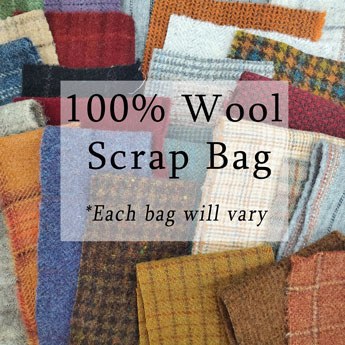 Wool Scrap Bag 8 Ounce
WOOLSCRAP8OZ
Description
Mill Dyed Wool Scrap Bags include approximately 8 ounces of 100 percent woven wool fabrics.

Most of the wools in the bags have been pre-washed and are left from our kit making, but a few here and there may be straight off the bolt as bolt ends.

Piece sizes are scraps ranging in size. Size varies from 2 inch x 6 inch to approximately 3 inch x 9 inch, but can vary.

A great way to collect assorted colors and textures for small applique projects.