Email Newsletter!
Love our pattern? We'd be grateful if you would consider signing up for our e-mail newsletter. Messages go out every Friday morning at 6:00 a.m. Central Time to let you know of new product arrivals, specials, and more. Be sure to check your Spam or Promotions box as those types of message often end up there.
Sign up for our email newsletter HERE.
Quilters Trek 2021: June 21st-August 31st
Visit quilterstrek.com for more information about this nationwide quilt tour!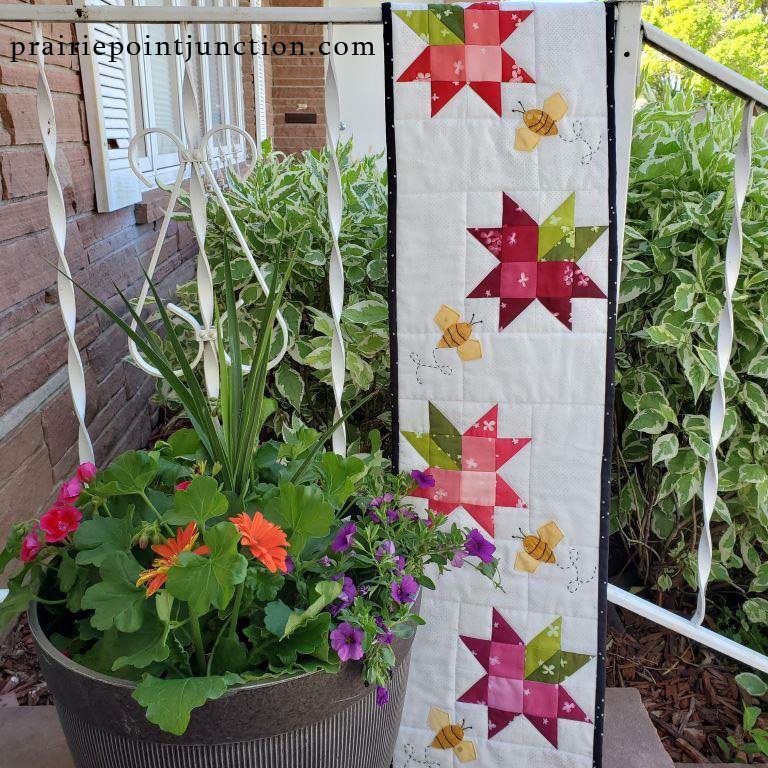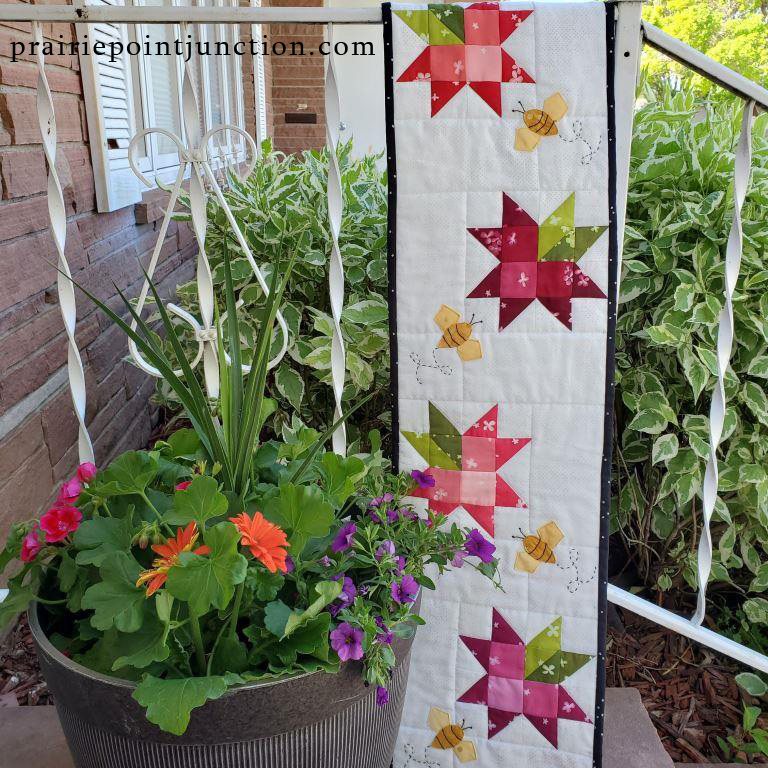 Stop in our shop in Cozad, Nebraska to pick up a FREE pattern for this project.
Our block can be made as an 18 inch square or 9 inch x 36 inch row.
Kits can be purchased in our shop and online HERE.
Kit includes Prairie Point Junction's exclusive pattern for Quilters Trek 2021 plus all fabrics needed to make either an 18 inch x 18 inch square with embroidered verse or a simplified 9 inch x 36 inch row without the embroidered verse.